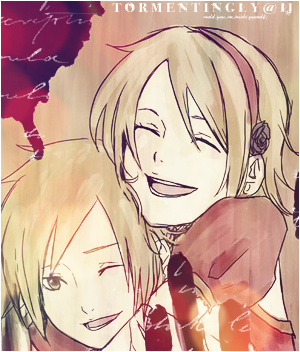 RULES-LIKE THINGS
♦ Please remember to credit
tormentingly
when taking anything.
♦ Please don't claim anything of ours as yours.
♦ Don't edit any of the graphics. Textless or blank icons are not bases.
♦ Remember to respect others, and please try to avoid causing any drama or wank.
♦ Like what you see? Don't be afraid to add us!

♠TORMENTINGLY is managed by two people -- Civil and Bakhu.♠